The Top 10 Cringiest Pop Culture Moments of the Decade
Updated: Sep 21, 2020
What a wild, wild decade the 2010's were. The insurmountable rise of the Internet has totally changed the way we consume and experience things. In just ten years, we went from the iPhone 4 (who could forget that home screen) to the iPhone 11 Pro Max. In 2010, Kesha (when she was still Ke$ha) had the song of the year with 'Tik Tok', while in 2019 Lil Nas' 'Old Town Road' topped the charts. We've had some great highs and some horrible lows, but nothing can quite sum up this decade like a review of the top 10 most cringe-y moments in pop culture. Some of these moments deserve lists of their own and others have fallen so far into the recesses of our brains that you'll think "Was that really just three years ago?!" We're giving you the best of the worst that made us say 'Oh no baby, what is you doing?' and generated memes upon memes upon memes, even before we realized that was a thing.
10. Alexis Neirs and the Nancy Jo Voicemail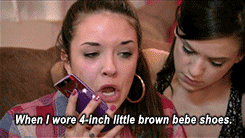 In 2010, reality TV was beginning to reach the mainstream audience. Pretty Wild was intended to be a show about Hollywood socialites flinging themselves into fame (aka the premise of every reality show everywhere... just change the city, they're all the same, I swear) but alas! The star of the show, young Alexis Neirs was arrested in connection with the infamous Bling Ring. The show switched gears to follow Neirs while she was on bail, trying to prove her innocence. While the show in of itself is a hagrid depiction of life in 2010, it gave us a gem that can never be taken away - the Nancy Jo voicemail. Poor Nancy Jo, the victim of a teenage breakdown via a T-Mobile Sidekick. Neirs was just a catalyst of one of the many reasons millennials became labeled as self-absorbed and lazy. I still think about that voicemail at least once a week. 
9. When Justin Bieber Thought Anne Frank Would Be A Belieber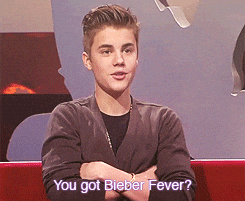 The year was 2013 and Bieber fever had taken over the nation. Whether you loved him or hated him (or loved to hate him), no moment might have sparked more outrage than when a young JB said that he hoped Anne Frank "would have been a Belieber." Yes, he wished that the young victim of the Holocaust would have been a fan of his - after all, 13-year-olds were in his demographic. On the heels of a deadpanned reviewed SNL appearance earlier that year, Bieber was seen as ignorant at best and a total narcissist at worst. If you were 19 years old and worth over $100 million, you would probably feel a little untouchable too.
8. Miley Cyrus, Robin Thicke and That VMA Dance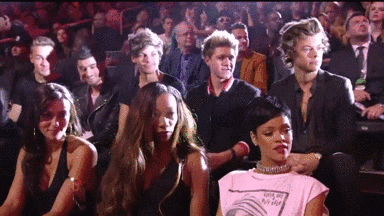 Our cringe moments mentioned prior had one thing in common - there was a perpetrator, that we all cringed about and a victim that got caught in the storm. Robin Thicke and Miley Cyrus' 2013 VMA performance, though? We cringe for all parties involved. Cyrus was at the cusp of shedding her Disney star image, Thicke had the number one hit of the year ("Blurred Lines"). That all came crashing down with a six and a half minute performance full of teddy bears, foam fingers and twerking - lots and lots of twerking. It's safe to say that, all these years later, Cyrus has since recovered. Thicke spiraled down and down through a very public divorce and an album which earns an honorable mention for cringe-worthy moment of the decade. How bad was it? Well, his album, Paula, only sold 158 copies in Australia. Yikes. 
7. Operation Varsity Blues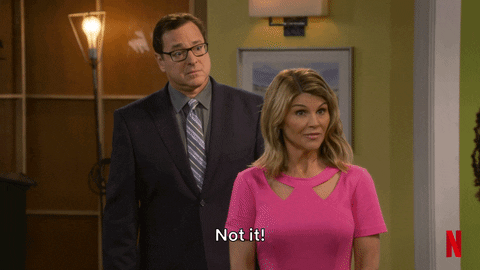 One of the newer moments to take over our cringe-worthy radar was an investigation into the seedy underbelly which is college admissions revealed how prevalent greed, nepotism, and bribery still are in 2019. Operation Varsity Blues wasn't just cringey because of the big names it involved (Aunt Becky, how could you?!) but because it showed how easily rigged the college admissions system is. One of the overlooked parts of this scandal are the students who were victims of these crimes. With much more serious implications, this one is a big point of disbelief - mostly because it's the only one that has spawned a hit fictional podcast.
6. Kim Kardashian's 72-day marriage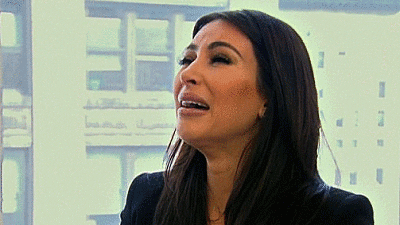 You could create a list solely comprised of cringe-y Kardashian moments, and there still wouldn't be enough time to cover it all. America's most-watched TV family, they received two spots on our list - the first being the marriage between Kim Kardashian and Kris Humpries. Titled 'Kim's Fairytale Wedding', the episode is the most viewed episode for KUWTK. Alas, the much-anticipated episode didn't guarantee a happy ending for the couple. With a divorce as televised as the marriage, Kardashian and Humpries called it quits after a whopping 72 days. Slightly better than a Dallas Cowboys playoff run, but not by much.
5. Steve Harvey and the Miss Universe Mixup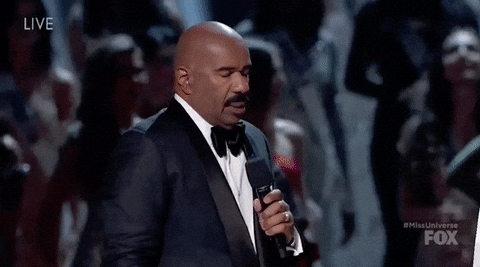 We will never forget the moment that Steve Harvey announced the wrong name in the Miss Universe competition. We've had names mispronounced (Adele Dazeem, anyone?) and we've had people forgotten, but to actually say the wrong person had won? It even came full circle as an official verb when the Oscars "Steve Harvey-ed" the award for Best Picture, announcing La La Land as the winner when it really was Moonlight. Still, the pageant has continued to let Harvey host.
4. Drake Could Have Been Great
This could have been a banner decade for Drake. He has remained victorious in the battle of clapbacks (sorry to Meek Mill, Pusha T, and others), he was the subject of memes upon memes and Hotline Bling was our ringtone when we still cared enough to change our ringtones (another victim of the decade, RIP) And when he was booed off stage at Camp Flog Gnaw, we all thought 'Who could boo Drake?!' Well, Drake has a problem. And that problem is underage girls. When the news came out the Drake, 33, was texting Billie Eilish, 17, and Millie Bobby Brown, 13, at the time, fans did more than just cringe. They called him out on it, rightfully so. In the #MeToo era, we can't just be complacent in witnessing problematic behavior, no matter how much we like the lyrics.
3. Kendall Jenner and Pepsi Try to End Racism
Next, we have the second Kardashian moment to make the list. It wouldn't be a cringe-worthy list without the infamous Pepsi commercial that was pulled just one day after it was released. Dubbed as tone-deaf and trivial, the commercial intended to show the uniting power of Pepsi beverages - while also appropriating images from the #BlackLivesMatter movement. People not only came after Pepsi but Kendall Jenner too, who waited to give her tearful side of the story through the lens of a KUWTK episode - Kris Jenner would be so proud.
2. Kanye West vs. The World
Like the Kardashians, we could have given Kanye his own list - even with just his tweets alone. The man has had beef with almost every one of notoriety, including, but not limited to - Taylor Swift, Jay-Z, Drake, 50 Cent, Jimmy Kimmel, Wiz Khalifa, the list goes on. His most on-brand controversy includes his very public support of President Donald Trump, and his comments on TMZ that slavery "was a choice." There was also that moment where models started passing out during Season 4 of his Yeezy collection, and like we said, he could have had his own list. You can delete your tweets, Mr. West, but the laws of the Internet abide. Screenshots live forever.
1. Fyre Festival
This is it. This is the moment that beat out all the other cringing moments we experienced this decade. We'll be talking about Fyre Festival way after 2030 is over. Our children and our children's children will know of this travesty. The epitome of every overindulgence this decade has produced - influencer culture, FOMO, social media overhype - this event really had it all. The rise and fall of Billy McFarland was covered and broadcast on every social channel you could think of. There was a shared revelry in this moment between not only those of us who loved to hate on the people who threw their money away for the event that never happened but once again in the who did it better Netflix vs. Hulu documentary battle. We're still seeing memes about it, and this all went down almost two years ago (which in the realm of memes, might as well be a decade.)
2010's, we thank you for the lessons learned. May 2020 be the mark of a better, smarter decade, full of wise decisions. Well. At least, we can dream about it, right? Even if it's not, we'll have Twitter and gifs ready to capture it all.
What was your favorite cringe-y moment of the decade? Any we missed? Let us know in the comments!