Shabby Talebi
We took a month away because we all know how March went in 2020 so we just had to brace ourselves, IYKYK. However, we are back with a fresh new roundup just for you, UPROAR readers.
It's been an interesting month as the world navigates a new normal, but that doesn't mean April didn't have its fair share of releases, natural disasters, wins, and news that's blowing our minds like the new study that suggests the asteroid that wiped out dinosaurs millions of years ago, actually created South America's rainforests.
We won't dive too much into that, but we will get into some new reboots fresh to the movie screen, life after an overdose for a childhood celebrity, wins at the Oscars, and more!


New to the Screen
Mortal Kombat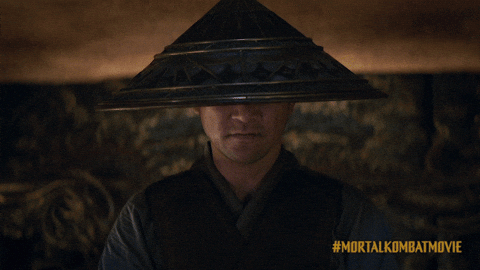 Based on the game series, Mortal Kombat the movie is creating a great blueprint to where films are headed in the future. From the intense moments paying homage to the long-time game franchise with fatalities and classic sayings, it's a retake on the classic many know and love. It's action-packed and with lots of Easter eggs throughout the film for true fans of the game.
It's good to note that this is only the precursor to an excellent journey of a great gaming franchise. You might also be introduced to new elements of the classic that have never been seen before, but we're not saying you will - wink, wink. Moral of the story, don't have too high of an expectation but have patience for the movie series to come.
Manifest
If you haven't heard of the NBC hit series Manifest, it's about a flight that went missing only to reappear 8 years later. The weird part? No one has aged a day and suddenly all the passengers are receiving callings.
It's back for season three where we once again wonder "What really happened to the people on Flight 828? Did they really survive a plane crash, or were
they actually resurrected?" Will we finally get the answers or will we be left pleading for more and praying cancellation can be avoided? There is one thing we all know for sure, everything that will happen is all connected in one way or another. Manifest star Luna Blaise AKA Olive is calling it the "most dramatic season yet". We say buckle up for another intense season of mysteries, deaths, callings, and dare we say destiny.
Thunder Force
If you are looking for humor and like superheroes, look no further than Thunder Force.
The Netflix Original, starring Melissa McCarthy (who also produced it), Octavia Spencer, and Jason Bateman, is guaranteed to bring the laughs. The story revolves around two childhood best friends who reunite as an unlikely crime-fighting superhero duo when one invents a formula that gives ordinary people superpowers and the other accidentally gets injected with it. We won't give too much away so make sure to check it out.


Must-Have Jams
Dancing with the Devil... the Art of Starting Over, Demi Lovato
Demi's bounce back from her 2018 overdose is a journey, to say the least. Late last month the artist launched her Youtube docu-series named similarly to her latest album release, Dancing with the Devil. The series captured her journey from overdosing to one of healing. There were mixed reviews as she seems to come out with a new documentary about her addictions every other year seeming like things aren't getting better with her health. However, fans still very much anticipate her new album and it aligns well with the YouTube docs-series.
The album is Lovato's seventh studio album to be released. If you are looking for something raw, relatable, and empowering, this is the album to listen to.
Fearless (Taylor's Version), Taylor Swift Remember all the Taylor Swift and Scooter Braun drama that went down when the manager acquired Big Machine? Well, since Swift couldn't get full control of her music she decided to re-record and release her first six albums - a sign of the determination that made her famous in the first place.
Turns out this may have been a great move for Swift as her fan base is now older and can probably relate even more to her music. According to NME, Taylor Swift's newly reworked version of 'Fearless' would have still topped the Billboard 200 albums chart in the US without selling a single physical copy.
Rainbow Mixtape, COIN Less than a month after their latest release, Green Blue + Indigo Violet, COIN has dropped their newest album, Rainbow Mixtape. It is the final release following their three-part EP series conceptualized by moods represented by the colors in the title. It is a time capsule of a specific season we have all lived through.
"We're all facing this collective change. We came together for the wrong reasons, and it was beautiful to see, to see the pain connecting us essentially, and seeing the world in commonality and it just never felt so blunt in my eyes"
The best part of all this? Not only did they release their album on all streaming platforms and on Youtube, but they also announced a headlining tour with support from Valley. You can purchase your tickets here.


(Do it for the) Culture
NCAA Championship Sports fans, this one is for you. The 82nd NCAA Men's Basketball Championship happened on Monday, April 5th. In a very unexpected upset, the Baylor Bears beat out the national No. 1 seed (and previously undefeated) Gonzaga Bulldogs *Texas pride*. The Baylor Bears have become second consecutive first-time NCAA champions with their final score of 86–70. Now let's hope some other Texas teams can get on that level, we're talking to you Dallas Cowboys.
#ChauvinTrial It's been almost a full year since the start of the Black Lives Matter protests sparked from George Floyd's wrongful murder in police custody. This month some peace was found when Derek Chauvin, the officer charged with his murder was found guilty on all charges. Although this may not be true justice since life was horrifically lost, instead it is a step towards accountability. Let's continue to push for equality and fair rights for everyone. The fight does not stop here!
The Passing of DMX Earlier this month, rap legend DMX, who the real ones know as Earl Simmons, passed away at the age of 50. After being in a vegetative state due to what his family called "a catastrophic cardiac arrest" on April 2nd, Simmons died a week later after being on life support with his family by his side. Many fans and music lovers gathered outside Brooklyn's Barclay's Center to pay tribute to the music icon. New York State Senate has even declared December 18th DMX Day. All we have to say is "Party Up" DMX and thank you for your music.
The Oscars After a wild year in the film industry, aka a non-existent year due to the Coronavirus, many were looking forward to watching The Oscars. But with the plummeting reviews, many are asking, "what needs to change"? On top of that, producers are currently under even more fire for not allowing Anthony Hopkins to Zoom into the ceremony. But on the plus side, there's one thing we know for sure the ladies came in serving looks! We're interested to see what plays out next year, but in the meantime, you can view a full list of winners here.
On top of everything else, we didn't get to dive into news like the FedEx mass shooting, the passing of Prince Phillip, Kim Kardashian entering the Forbes billionaire list, the pause and unpause on the Johnson&Johnson Vaccine, Tropical Cyclone Seroja, the COVID crisis in India, and so much more. Did we leave anything out? Let us know your favorite releases and moments from this month in the comments.