Carly Mack
New Music: The Sounds of September
If there's one thing in this world that can unite us all, it's music. No matter what race, religion, or ethnicity you are, we can all share the joy of listening to a great song. Music can also reflect the state of the culture we live in and provide insight into what social movements were occurring at the time.
The new music of this month heavily relates to Gen Z and their increasing ability to influence pop culture. As a 22-year-old, I'm starting to understand what my parents felt when they told me they don't understand what kids were listening to these days. With that being said, I decided to take a deep dive into the popular music releases of this month and share the most notable albums of September.
The Month of Rivalry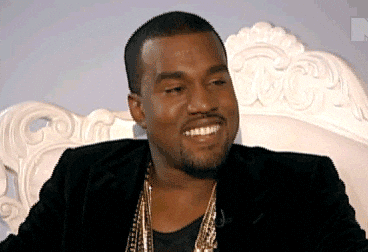 Unless you've been living under a rock, the Kanye Vs. Drake beef has been everywhere this month. Starting with the release of Kanye's highly anticipated album, DONDA, to Drake's new album, Certified Lover Boy, these two rap icons have a lot to prove. To make the tension even higher, Kanye leaked Drake's address, and Drake leaked an unreleased Kanye track that features Andre 3000. Rap beef aside, their music is the true test of who comes out on top.
Released on August 29th, DONDA was a cathartic experience that provided insight into what emotions Kanye felt after the passing of his mother, Donda West. After a month-long delay of this album, the music still felt unpolished and put together at the last minute. Regardless, Kanye manages to bring his unique flair and grandiosity to the album which makes it possible to listen to.
On the other hand, Certified Lover Boy was released on September 3rd and brought in an even bigger wave of think pieces and opinions. An album full of romantic jams and witty lines just waiting to be used as Instagram captions, CLB was a solid project that could have only been done by Drake himself.
This album, unfortunately, brought nothing new to the table and was full of corny lyrics and overplayed beats. If you're a true Drake fan, this album is for you, as it feels like the same album he's released for the past several years.
Lil Nas, Big Dreams


As we all know, social media has the power to determine what is and isn't popular, and can shift the culture's focus within the span of a week. One of the biggest artists who found their way through social media stardom is Lil Nas X.
Nas has an incredible presence on all platforms and knows exactly how to capture his audience. Through his genius marketing, his highly anticipated album, MONTERO, has already garnered millions of streams in less than a week of its release.
This album can only be described as a rap/pop fusion full of hype anthems and catchy hooks that are perfect for TikTok sound bytes. With features from Elton John, Miley Cyrus, and Doja Cat, MONTERO breaks the barriers of what a rap/pop album should sound like. Although this album is not for me, I can appreciate its value for younger kids and Gen Z.
Music isn't made to please everyone, and that's okay. Whether you're a Kanye or Drake fan, or if you think Lil Nas X is the next Mozart, there's always new music for you to enjoy. I suggest listening to as much new music as possible because you never know when you'll find your next favorite artist. And with the wave of music coming from A-list celebrities to small-town singer-songwriters who go viral, there's sure to be something out there for even the most niche taste.
Have any new songs that we need to touch on next? Comment them down below and we'll share our thoughts.