Carly Mack
5 Fall Dates With Your Boo
The weather is getting cooler, the leaves are changing colors, and pumpkin spice is making another comeback. Arguably the best season, Fall is officially back, and cuffing season is in full effect. If you're looking for some creative date ideas to spice up your love life, keep reading!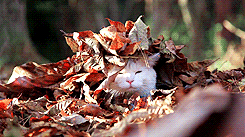 Painting Pumpkins


We've all carved pumpkins at some point, why not switch it up and paint them? This is a great way to spend time with your significant other and express your creativity! To make it even more romantic, you can set up a blanket outside and bring snacks, drinks, and some music. This is a great way to spark conversation and learn about the other person.
Bake Together
If you're looking for a cozy night in, you can always order takeout and make a fun dessert with your date. Even if you're not the best, the time you spend together will be a great memory made. Set up some candles, a playlist to set the mood, and you've got yourself a sweet date night! If you don't know what to bake, try this Salted Caramel Apple Pie with a crispy cinnamon sugar streusel on top. Not a fan of apple? You're sure to love these Pumpkin Brownies! No matter what you make, this is guaranteed to give you some sweet bonding time.
Make S'mores by the Campfire


Now that the weather is cooling down, it's a more perfect time than ever to cuddle by the fire and make everyone's favorite marshmallow and chocolate dessert. Bring some chairs and one big blanket so you both have to get close and share the warmth. Everyone loves to bond over food, so take advantage of the weather and invite your boo over for a cute fireside date.


Go to a Haunted House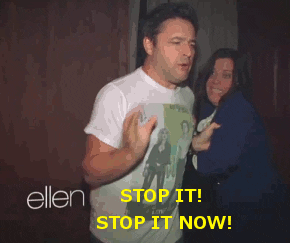 We know what some of you are thinking. "I would never go to a haunted house! I'm too scared!" We get it, we have been there, but hear us out: the moment you get scared, grab onto your date and use it as an excuse to be close. The adrenaline rush and close proximity will definitely make you build a bond that is hard to forget. Plus, as soon as you both make it out, you will have memories and laughs to remember for a lifetime!
Explore a Corn Maze


Many fairs are popping up around the country, so why not test your navigational skills and attempt a corn maze with your date! Both of you will have to work together and learn about each other's communication skills. This is also a great way to learn how your date reacts to difficult situations.
The orange leaves and perfect weather only last so long, so take advantage right now and invite your date on an experience they'll never forget! This is the perfect time to use the weather as an excuse to cuddle up with your significant other and spend some quality time together. Got any fun date ideas? Let us know in the comments below!